Good Friends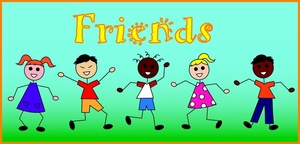 Making friends isn't easy.
Here are some useful links and helpful tips:
Try Smiling and saying hello to people in your class or outside or school when you see them.
Ask questions and be interested in people.
Include everyone in your games.
Have laughs and tell jokes.
Make an effort with people.
Don't loose your patience with people and don't gossip.
Be friendly and play games that people will want to join in.
http://www.cyh.com/HealthTopics/HealthTopicDetailsKids.aspx?p=335&id=1705&np=286
http://www.psychologytoday.com/blog/growing-friendships/201209/how-children-make-friends-part-1